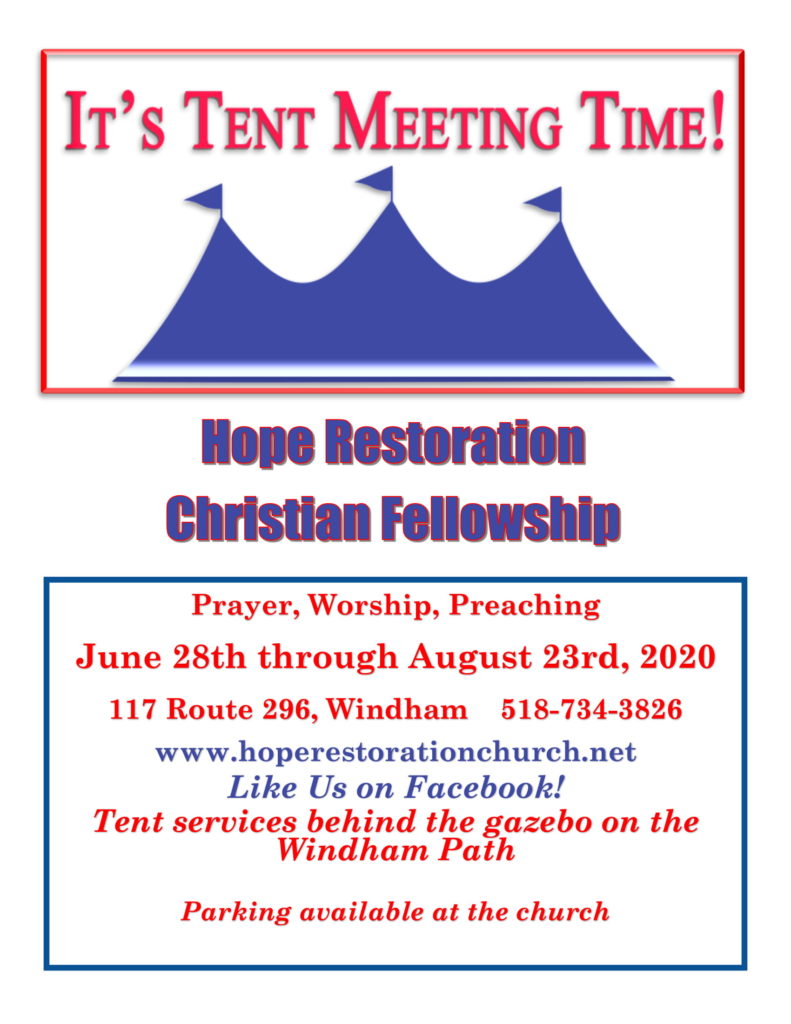 Worship with us outside this Summer!
Starting Sunday June 28th at 11AM Worship services will be conducted under the tent behind our building on Route 296 in Windham, just off the Windham Path by the gazeebo! We have some fantastic guest speakers coming to share the Gospel, check our schedule below:
Sunday June 28th – Pastor Clif Cool

Sunday July 5th –  Pastor Mike Servello Sr.
Sunday July 12th – Chuck Keiser
Sunday July 19th –  Pastor Rick Snowden
Sunday July 26th – Gene Caropreso
Sunday August 2nd – Pastor Mark Schilling
Sunday August 9th – Pastor Charlie Sweet
Sunday August 16th –  Chris Maeurer
Sunday August 23rd – Pastor Clif Cool 
Each week services will begin at 11AM outside in the fresh mountain air. We have not been cleared for fellowship afterwards at this time but we will keep everyone updated should that change.
Provisions will be made to align with the current COVID-19 guidelines set forth by the state. PLEASE help us obey these regulations by wearing a mask and practicing social distancing. 
( We will resume our normal Sunday Worship services in the building on Sunday September 30th at 11AM)